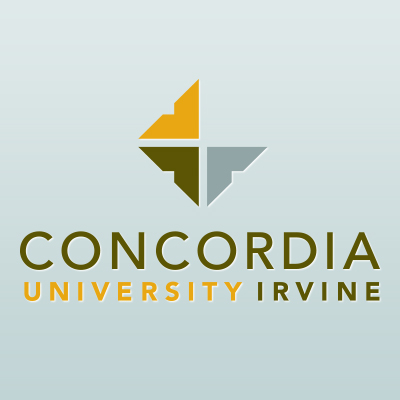 Please give this consideration. The kids appreciate this, and as a coach, you will be appreciated more than words can express.
Please contact
Bruce Corzine
with any questions at 
bacorzine@me.com
.
Concordia Univiersity
Teen Entrepreneur Program
The 2017 Concordia University Teen Entrepreneur Academy Needs You!!!!
For years, your Risk Management Association, Orange County Chapter have sponsored students from at-risk communities and provided coaches and speakers. We are calling on you to participate this year. We are seeking sponsors and coaches! NOTE: This qualifies for CRA credit!!!
Scheduled for the week of July 23rd to 29th, Concordia University's High School business start-up summer academy is a one-week residential program at Concordia University that offers teenagers hands-on, real world training in "how to start a business," preparing a new generation of aspiring entrepreneurs. Learn More Here.
Additionally, that same week we need coaches and speakers for the Kid Entrepreneur Academy (grades 5, 6, 7 and 8). Learn More Here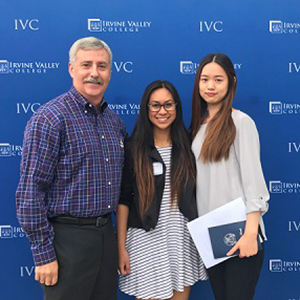 Pictured from left to right:  Gary Green, EVP California Bank and Trust; Anna Nicole Gadon, Student, Xinyan Huang, Student.

Not pictured is award recipient Bronze Martin.
Irvine Valley College
RMA IVC Scholarship Program
Scholarship recipients from Irvine Valley College are selected due to their outstanding academic achievements, for providing leadership, or for their service to our campus and community. IVC is fortunate to have a diverse and accomplished student body.  This year, IVC awarded $420,602 in a total of 43 scholarships and awards to deserving students.
Scholarship donors play a key role in student success.  The support the students receive often enable them to perform to their greatest ability, as the financial burden of attending college is significantly lighter.
RMA Orange County is proud to support Irvine Valley College.   Pictured are scholarship recipients RMA Orange County supported this year. Each returning student received a $500 scholarship.  The criteria includes students to be a returning student with an emphasis in Business and a minimum GPA of 3.0.

California State Univ., Fullerton
Executive Council Mentoring Program
The Mihaylo College Executive Council Mentoring Program is created to provide students a bridge between their academic life and their respective careers by mentors who are business professionals from the Executive Council.
Executive Council professionals will mentor Business Honors Students, Dean's Scholars and Business Inter-Club Council students about the intricacies of the corporate culture. Some topics may include what to expect and how to prepare for job interviews, the job expectations of corporate employers, networking, and professional development. The mentor will guide the student using experience and observation as a point of reference.