Welcome to the RMA Orange County Chapter.
Being a member of RMA is being a part of a community of like-minded professionals. It's having a network to turn to through every stage of your career when you have a question or need advice, and knowing you have access to different perspectives right at your fingertips. Simply put, it makes professionals better at their jobs
3/7/2019
Luncheon & Panel
11:15AM - 1:00PM
Join the Women in Finance Panel for an inside look!
Join us for a full female panel discussion with experienced women entrepreneurs to learn about the GRIT and PASSION it takes to build and grow a successful start-up. We'll talk about mental toughness, having a purpose, empowering other women, and much more!
4/2/2019
Education Class
8:30AM - 5:00PM
Huntington Beach 16041 Goldenwest Street,
The course is designed to provide you with the resources to be successful in strategically managing the day-to-day realities while developing a plan to move your team in the right direction. In addition to providing good foundational practices for managing successful credit teams, the course will equip you with techniques and strategies to build a high performing and committed team.
Who will benefit
CAMS is designed for team leaders who oversee credit analysis, portfolio management, and underwriting teams as well as assistant team leaders or soon to become managers.
4/3/2019
Luncheon Event
11:30AM - 1:30PM
Smart Moves for Your Bank's Portfolio!
Whether this year, next, or the following, our next economic
slowdown is coming. RMA Orange County is pleased to present a
panel of Chief Credit Officers who will discuss best practices in
credit, portfolio management and lending during the later stages
of an economic growth cycle.
2018 Economic Forecast
Dr. Adrian Fleissig, CSUF and RGL Forensics
On Wednesday, January 31, 2018
Pacific Club Luncheon
A resident of Orange County, Dr. Adrian Fleissig is an internationally recognized economist and ranked at the top 1.4% of economists worldwide (757 out of 55,000) based on his research and for developing economic methodology. He is a Professor of Economics and has been involved in econometric and statistical modeling for over 20 years. He joined RMA OC for its annual 2018 Economic Forecast.
RMA Orange County Platinum Sponsors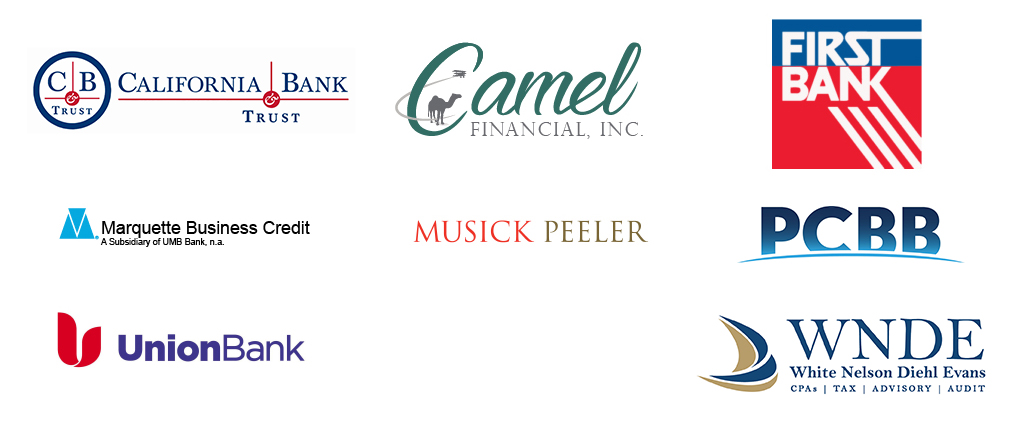 About the Risk Management Association
Founded in 1914, The Risk Management Association (RMA) is a not-for-profit, member-driven professional association, whose sole purpose is to advance the use of sound risk principles in the financial services industry. Headquartered in Philadelphia, Pennsylvania, RMA has approximately 2,500 institutional members and over 18,000 risk management professionals who are chapter members in financial centers around the world.