Welcome to the RMA Orange County Chapter.
Being a member of RMA is being a part of a community of like-minded professionals. It's having a network to turn to through every stage of your career when you have a question or need advice, and knowing you have access to different perspectives right at your fingertips. Simply put, it makes professionals better at their jobs
11/7/2019
Evening Mixer - Public House
6:00PM - 8:00PM
Join RMA SoCal for Our Tri-County Mixer!
Tickets: $25|  Includes 2-drinks, and appetizers
Join the RMA Emerging Professionals from the Inland Empire, Los Angeles, and Orange County Chapters for our first mixer of the year!
11/21/2019
Luncheon - The Pacific Club
11:15AM - 1:30PM
Hear directly from our State elected official!
Tickets: $75 Members | $90 Non-members. 
Join RMA OC as Betty Yee discusses background to the upcoming changes to financial compliance in the State of California!
12/5/2019
Breakfast - The Center Club
7:30AM - 9:15AM
Join RMA OC for a wonderful morning mixer!
Tickets: $70 Members | $80 Non-members. 
Enjoy an early start to your holiday mixer season with a breakfast mixer at the Center Club. Supporting Make-A-Wish OCIE and OC Ronald McDonald House Charities. Sponsorships are available!
2018 Economic Forecast
Dr. Adrian Fleissig, CSUF and RGL Forensics
On Wednesday, January 31, 2018
Pacific Club Luncheon
A resident of Orange County, Dr. Adrian Fleissig is an internationally recognized economist and ranked at the top 1.4% of economists worldwide (757 out of 55,000) based on his research and for developing economic methodology. He is a Professor of Economics and has been involved in econometric and statistical modeling for over 20 years. He joined RMA OC for its annual 2018 Economic Forecast.
RMA Orange County Platinum Sponsors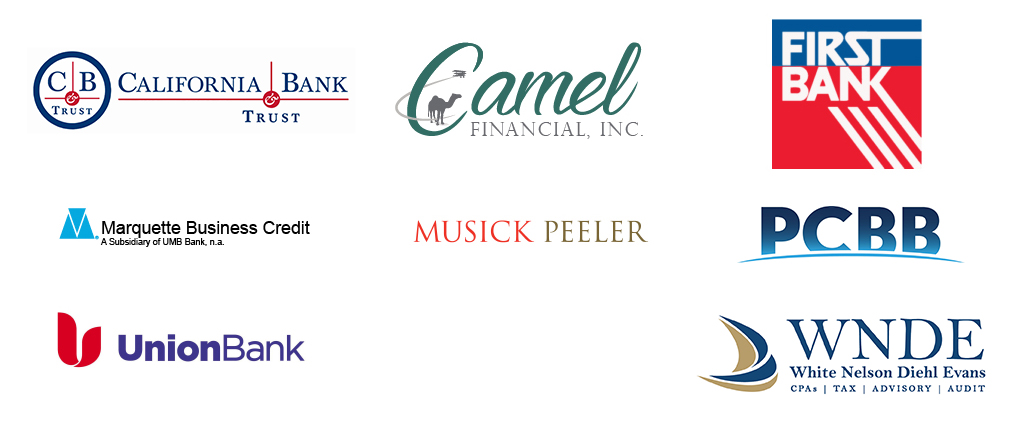 About the Risk Management Association
Founded in 1914, The Risk Management Association (RMA) is a not-for-profit, member-driven professional association, whose sole purpose is to advance the use of sound risk principles in the financial services industry. Headquartered in Philadelphia, Pennsylvania, RMA has approximately 2,500 institutional members and over 18,000 risk management professionals who are chapter members in financial centers around the world.