Welcome to the RMA Orange County Chapter.
Being a member of RMA is being a part of a community of like-minded professionals. It's having a network to turn to through every stage of your career when you have a question or need advice, and knowing you have access to different perspectives right at your fingertips. Simply put, it makes professionals better at their jobs
5/2/2019
Evening Mixer
5:00PM - 7:30PM
Join RMA OC for Our Premier Networking Event
Tickets: $49  |  Includes 2-drinks, appetizers, and raffle ticket.
Enjoy a great evening of networking as we Host our Annual ABC's Mixer. Catch up with referral partners and make new contacts while enjoying great food and drinks on the beautiful North Italia patio.
You'll also have the chance to win exciting raffle prizes to kick summer off right. Prizes include "Premium Dodger Experience" with four behind-the-plate tickets, premium parking and dodger club access!
5/8/2019
Golf Event - Oak Creek Golf Club
4:00PM - 6:30PM
Join the Women in Finance for this Great Event!
Tickets: $59 | Includes 90-minute lesson and afterhours mixer
This is the perfect lesson and networking event to introduce a coworker or client to golf! After a brief introduction, everyone will be grouped by skill level to work on their swing - FUNdamentals and Skill Sharpener. During a 90-minute period, attendees will rotate among swing stations and end at the 19th hole for refreshments.
7/31/2019
RMA OC Annual Sip-n-swing back-9 golf tournament
Golf Tournament - Tustin Ranch
3:00PM - 7:30PM
Sneak Out of the Office Early for Our Back-9 Tournament!
Registration coming soon!
Tickets: $85 per person | $320 for a foursome. 2-Drink Tickets
Grab some colleagues and clients and join the RMAOC for our annual Sip & Swing Back-9 Golf Tournament at Tustin Ranch Golf Club. Enjoy the beautiful course, great craft brew selection, and delicious appetizers as you enjoy the afternoon at TRGC. The event features a "19th hole" reception where you'll share your best holes with fellow RMA members over great drinks and snacks.
All proceeds benefit the Make-a-Wish Foundation of Orange County.
2018 Economic Forecast
Dr. Adrian Fleissig, CSUF and RGL Forensics
On Wednesday, January 31, 2018
Pacific Club Luncheon
A resident of Orange County, Dr. Adrian Fleissig is an internationally recognized economist and ranked at the top 1.4% of economists worldwide (757 out of 55,000) based on his research and for developing economic methodology. He is a Professor of Economics and has been involved in econometric and statistical modeling for over 20 years. He joined RMA OC for its annual 2018 Economic Forecast.
RMA Orange County Platinum Sponsors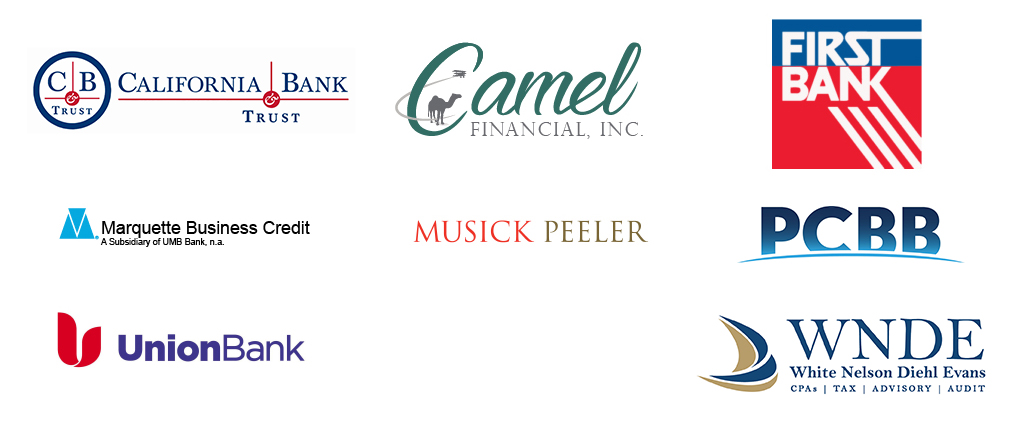 About the Risk Management Association
Founded in 1914, The Risk Management Association (RMA) is a not-for-profit, member-driven professional association, whose sole purpose is to advance the use of sound risk principles in the financial services industry. Headquartered in Philadelphia, Pennsylvania, RMA has approximately 2,500 institutional members and over 18,000 risk management professionals who are chapter members in financial centers around the world.